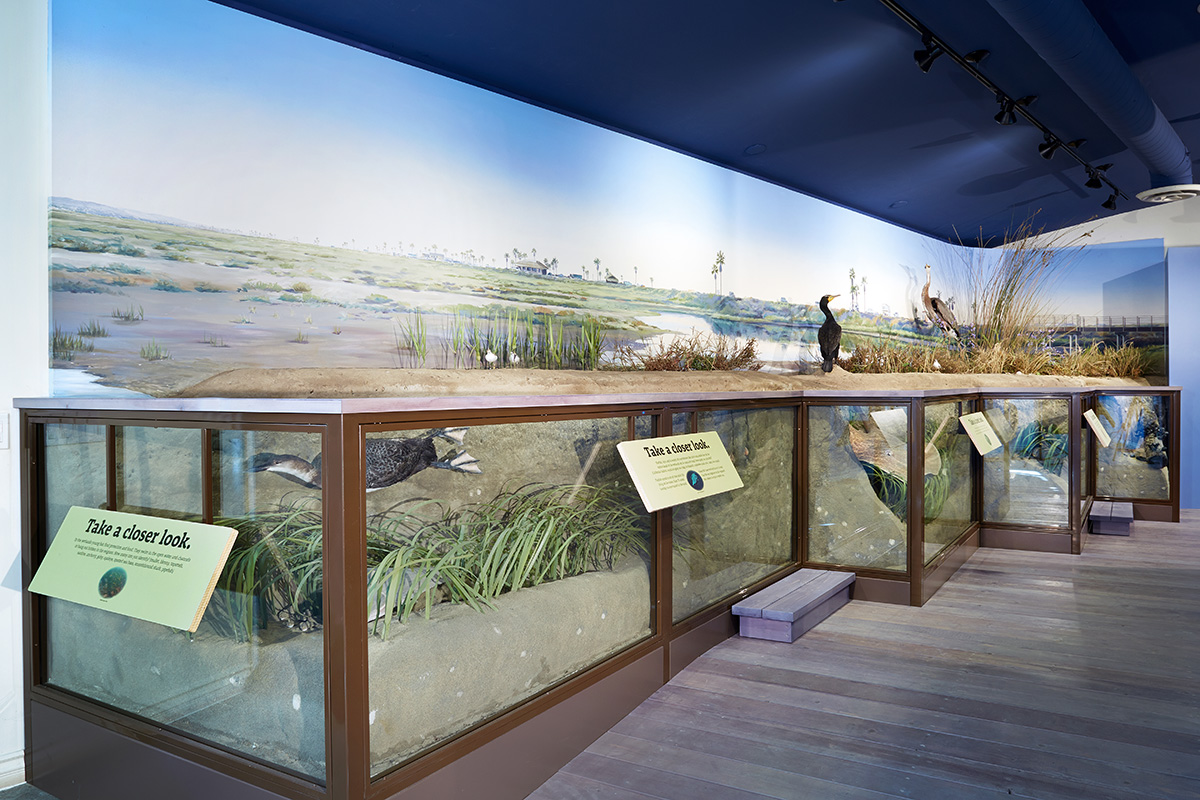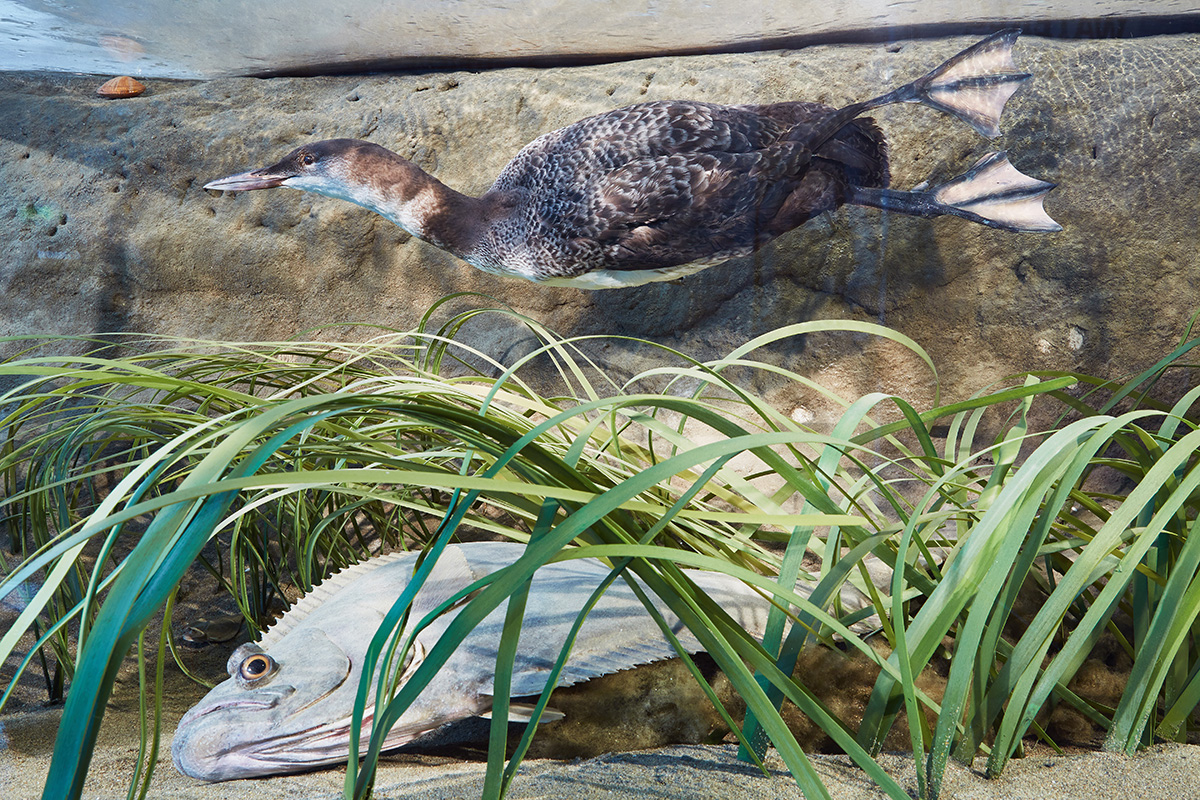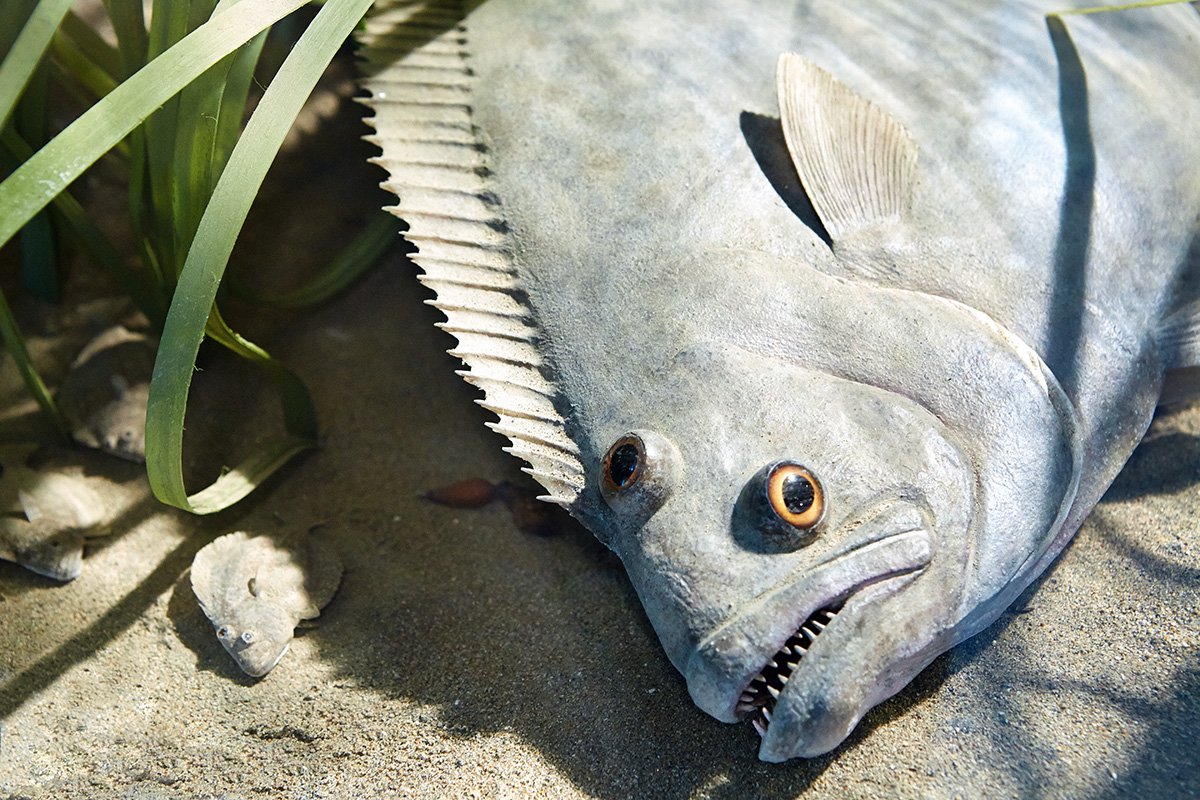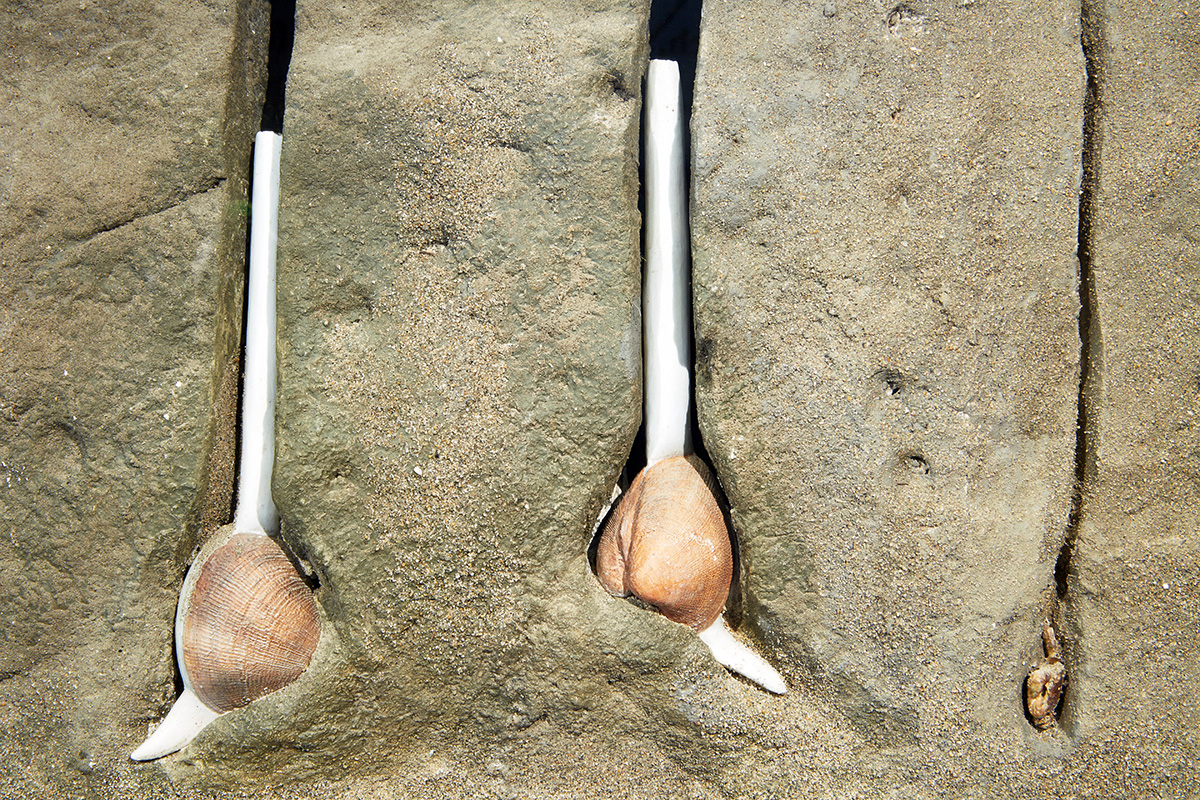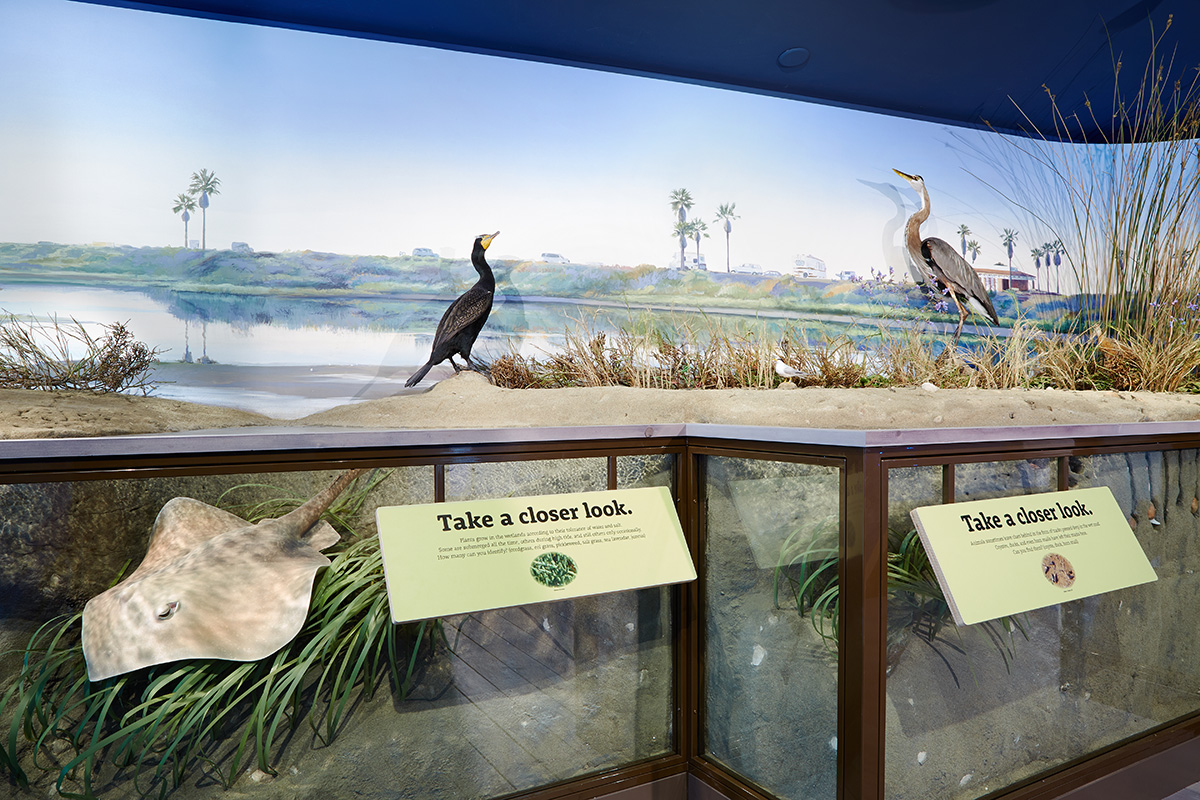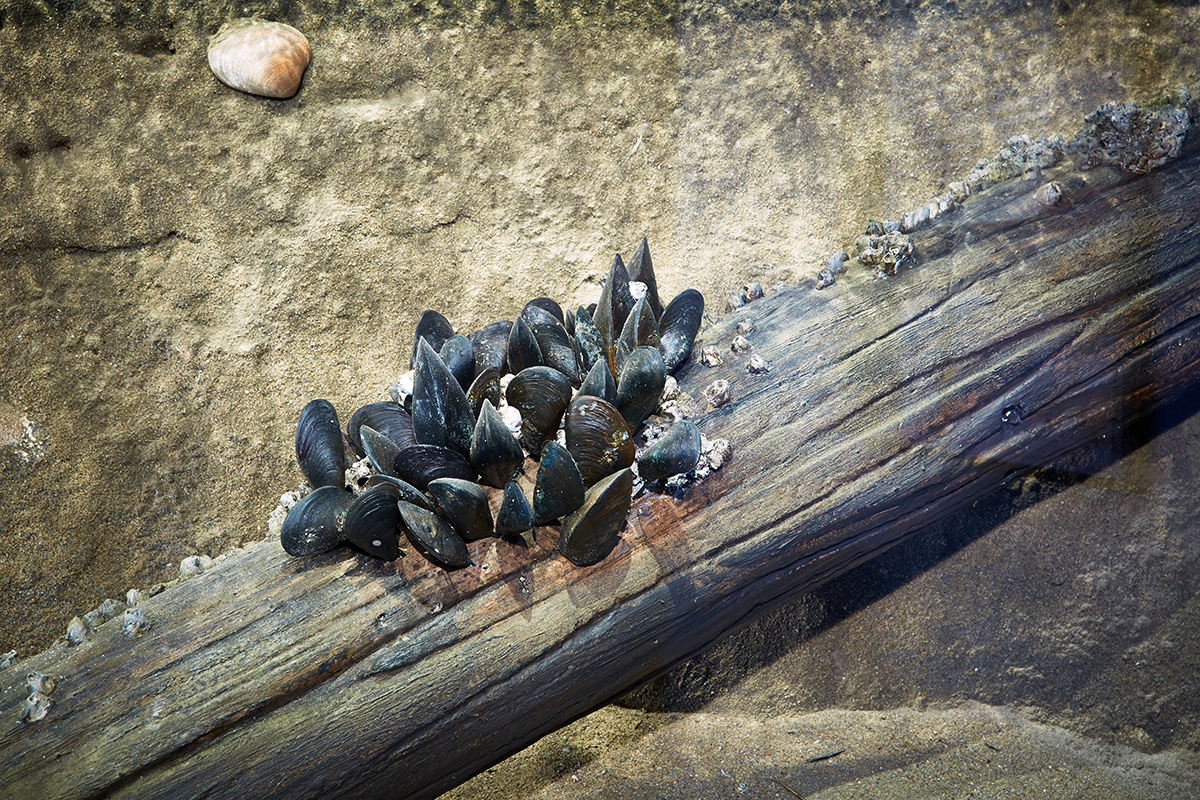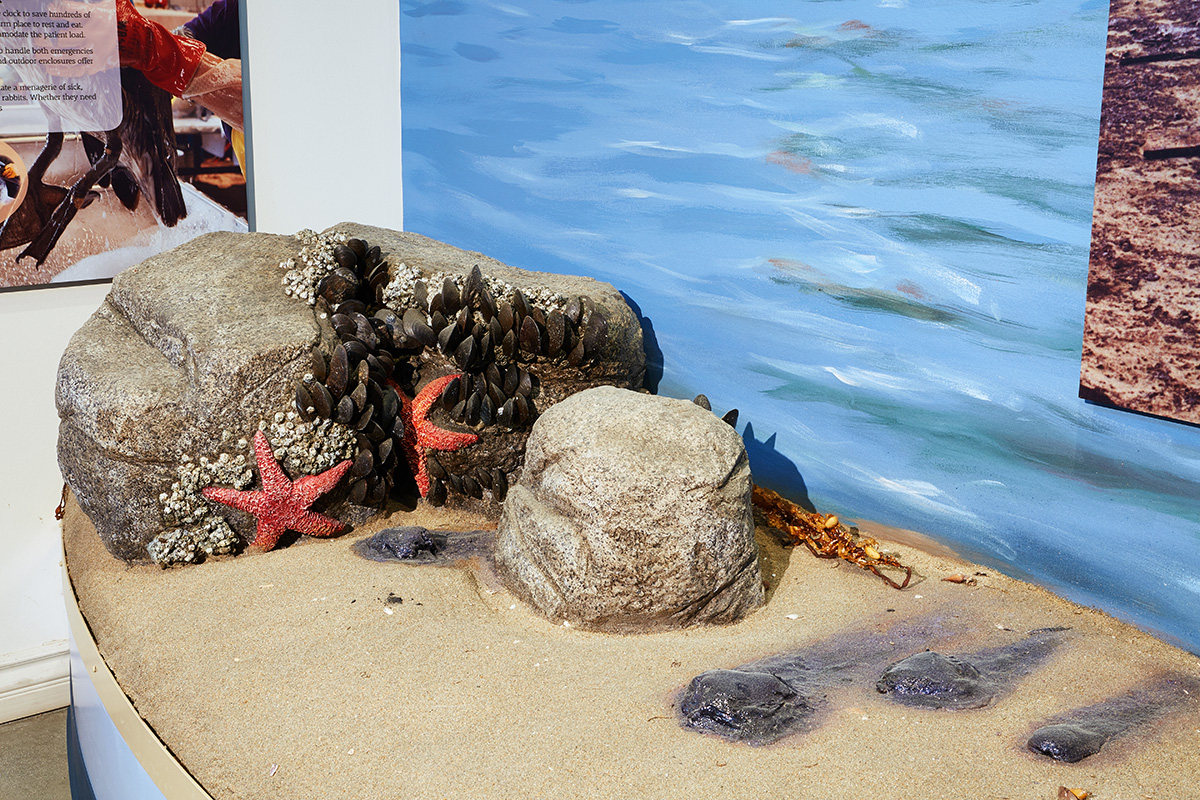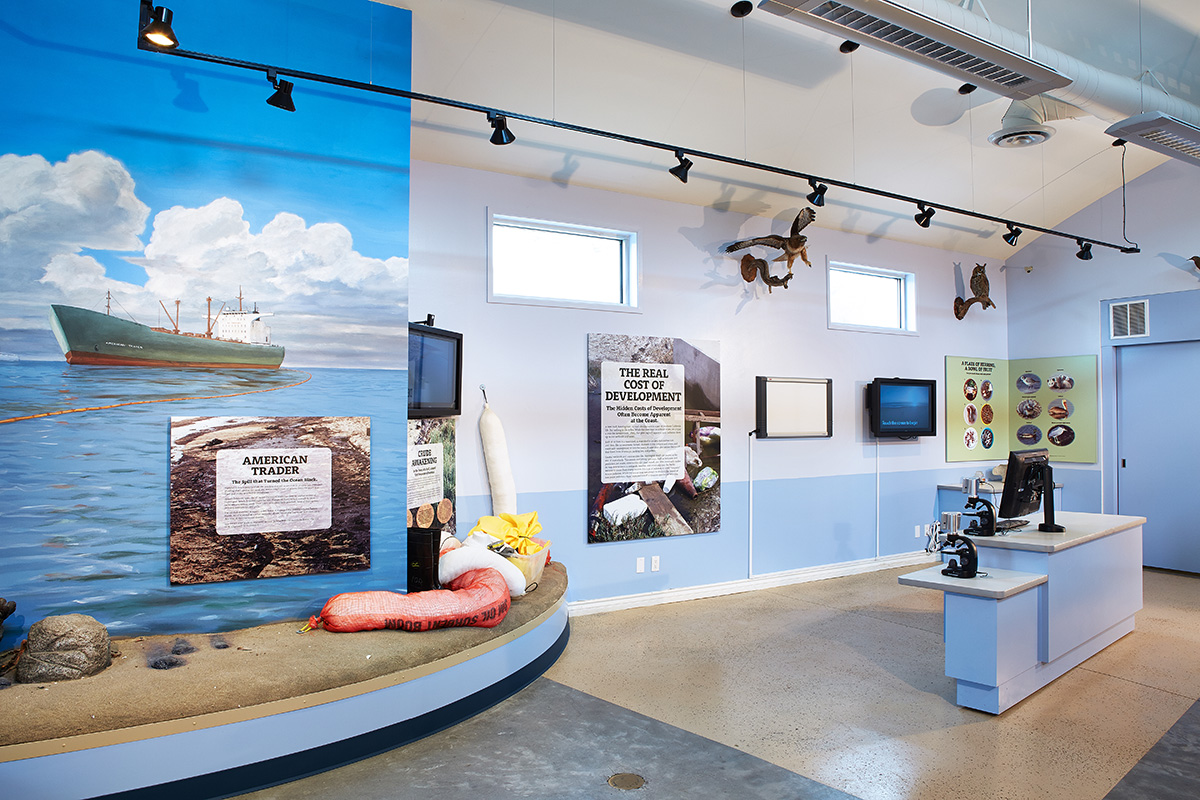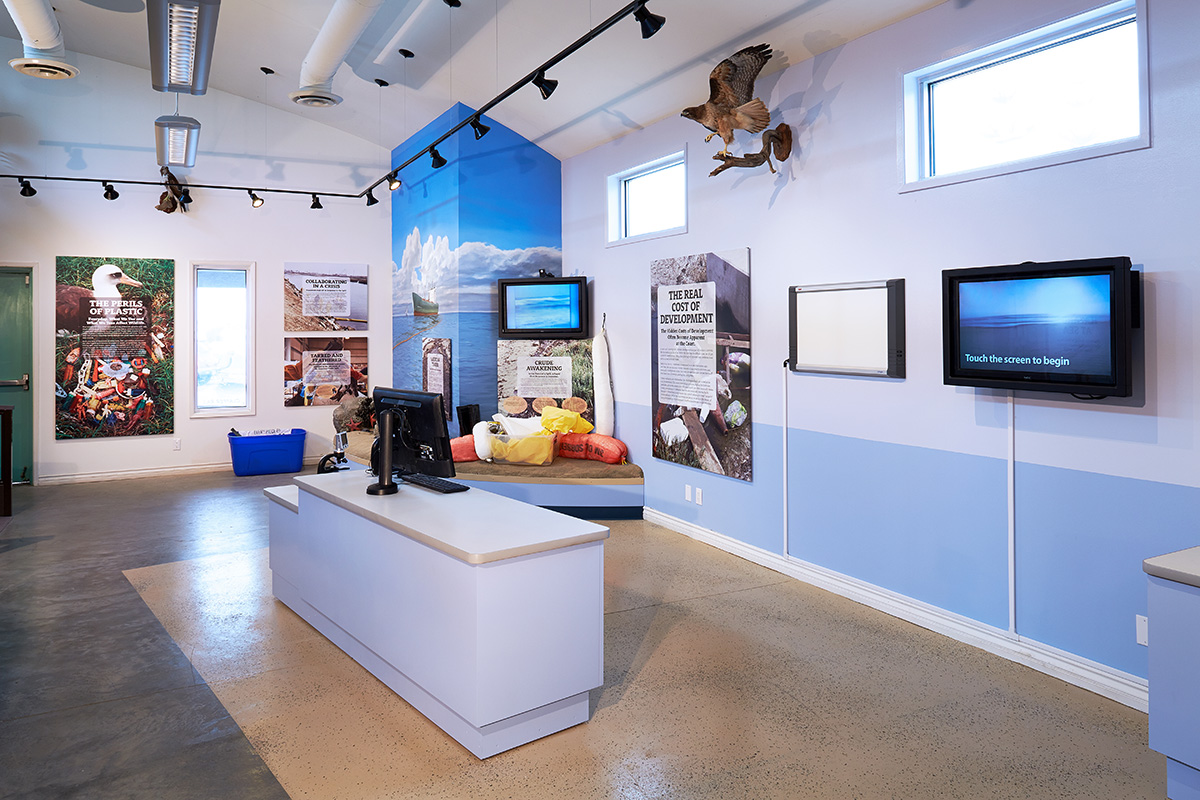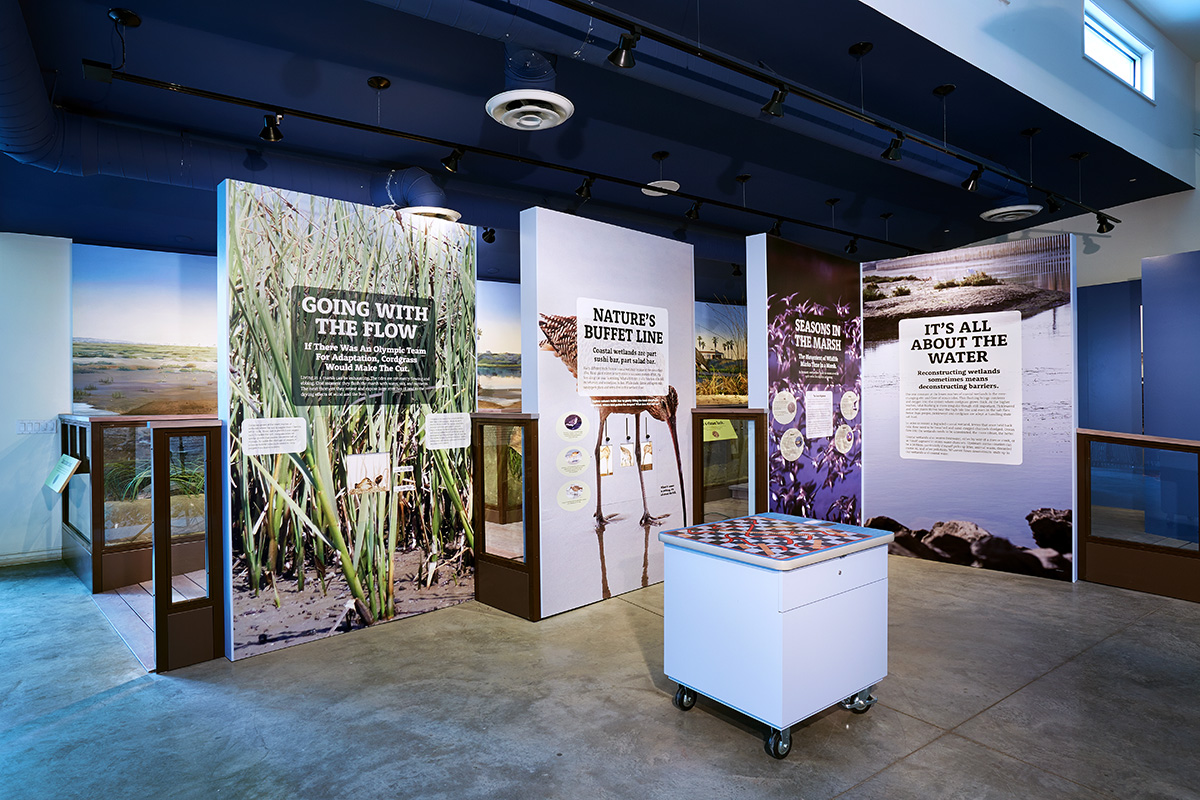 Huntington Beach Wetlands Visitor Center
Huntington Beach, CA – 2014
This visitor center, located in Huntington Beach, Orange County, CA, celebrates the revival and stewardship of this unique coastal wetland. These vital wetlands provide habitat for numerous plants and animals, as well as a water runoff filtration system. The diorama portion of the exhibit stretches 30 feet and shows life in the tidal zone above and below the water.
Project Credits: Interpretive planning and design, and graphic design by The Acorn Group. Exhibit design by James Freed Design, with Bo Hick. Murals by Ali Pearson. Fabrication and installation by Group Delphi.
A boardwalk leads visitors past a split view diorama. Plants and animals are visible both above and below the waterline. These tidal flats teem with life.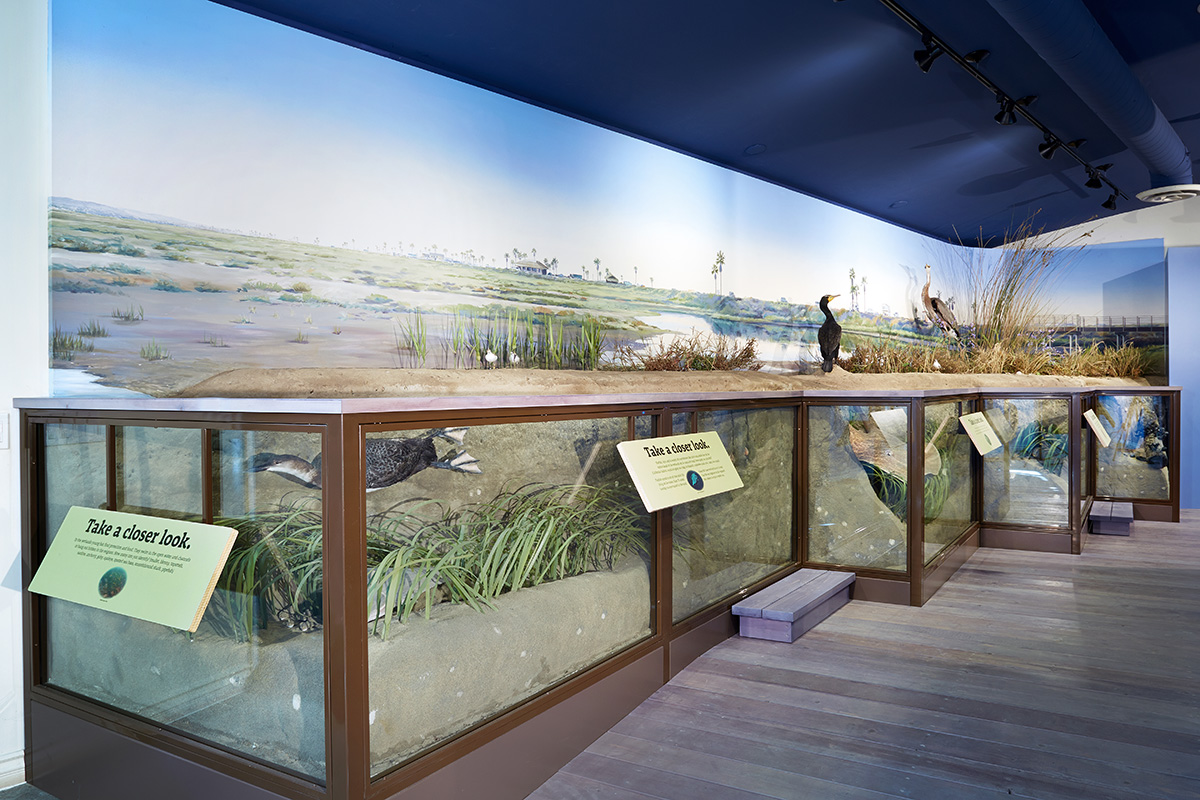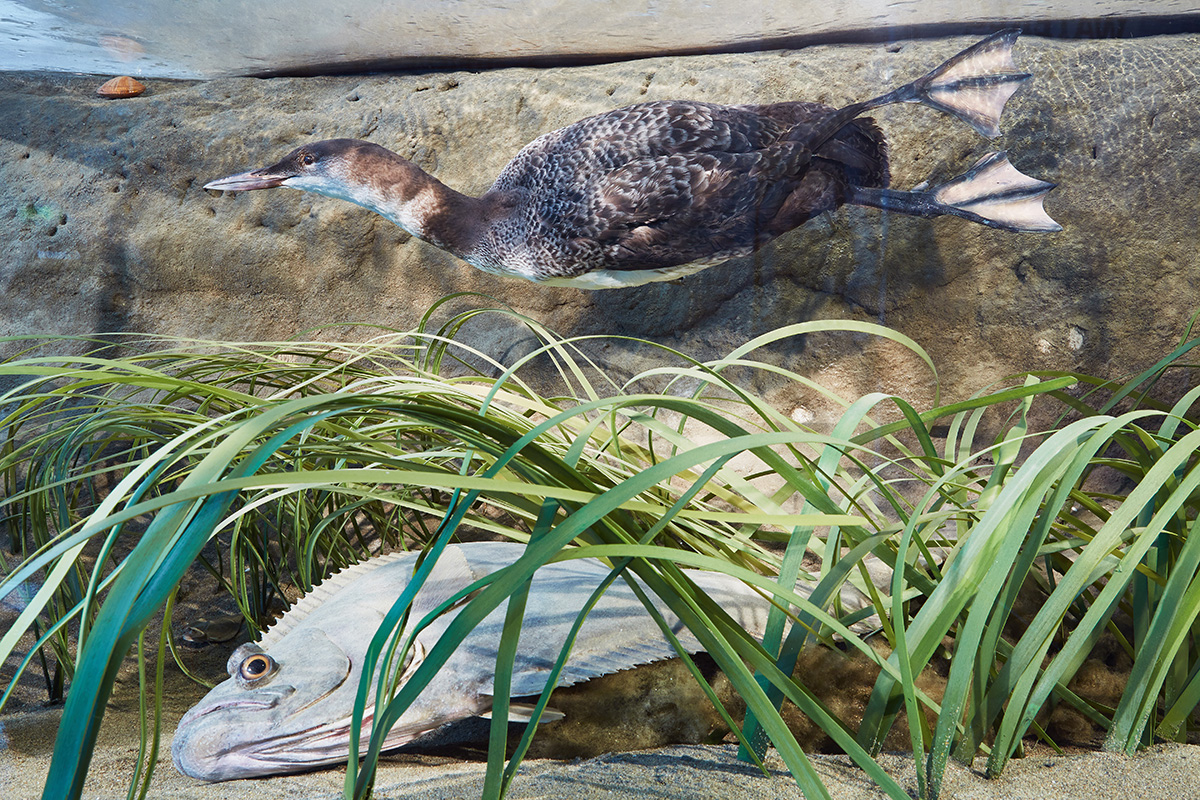 The wetlands and tidal flats provide the perfect habitat for juvenile fish, and hunting ground for birds.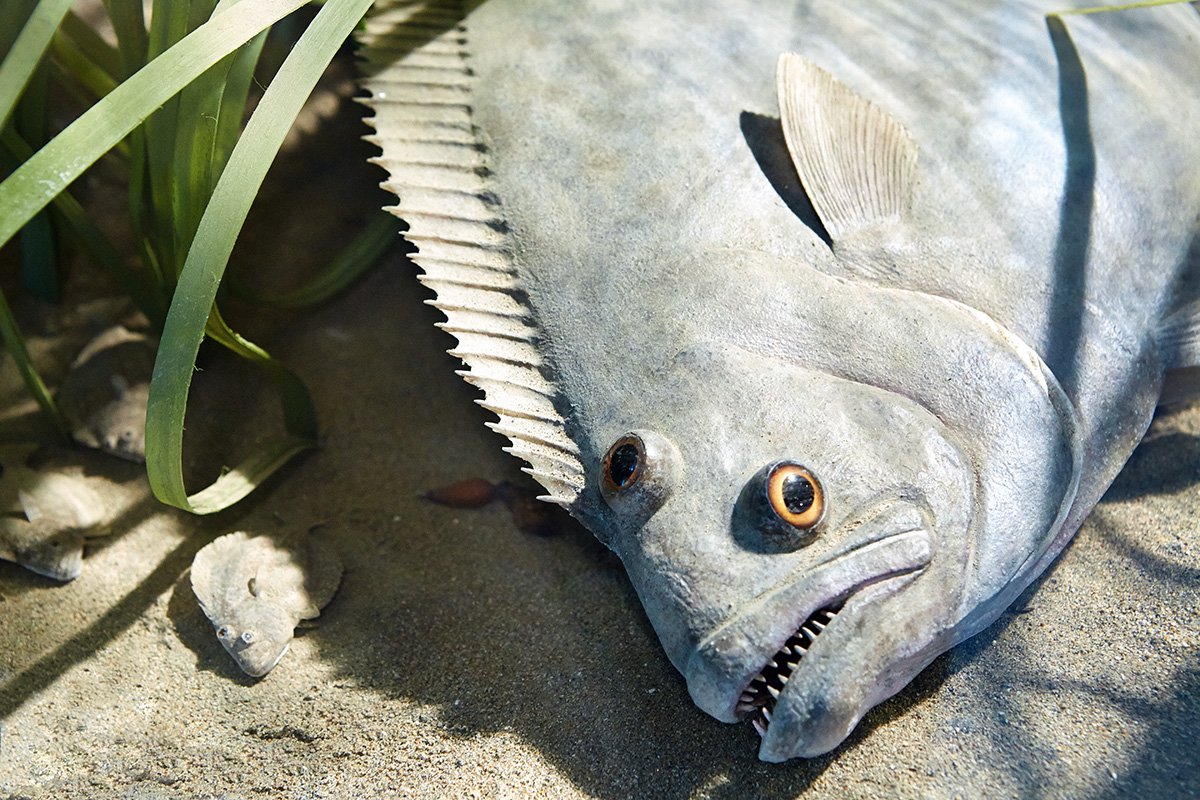 A mother flounder and her much smaller brood find sanctuary in the eel grass beds.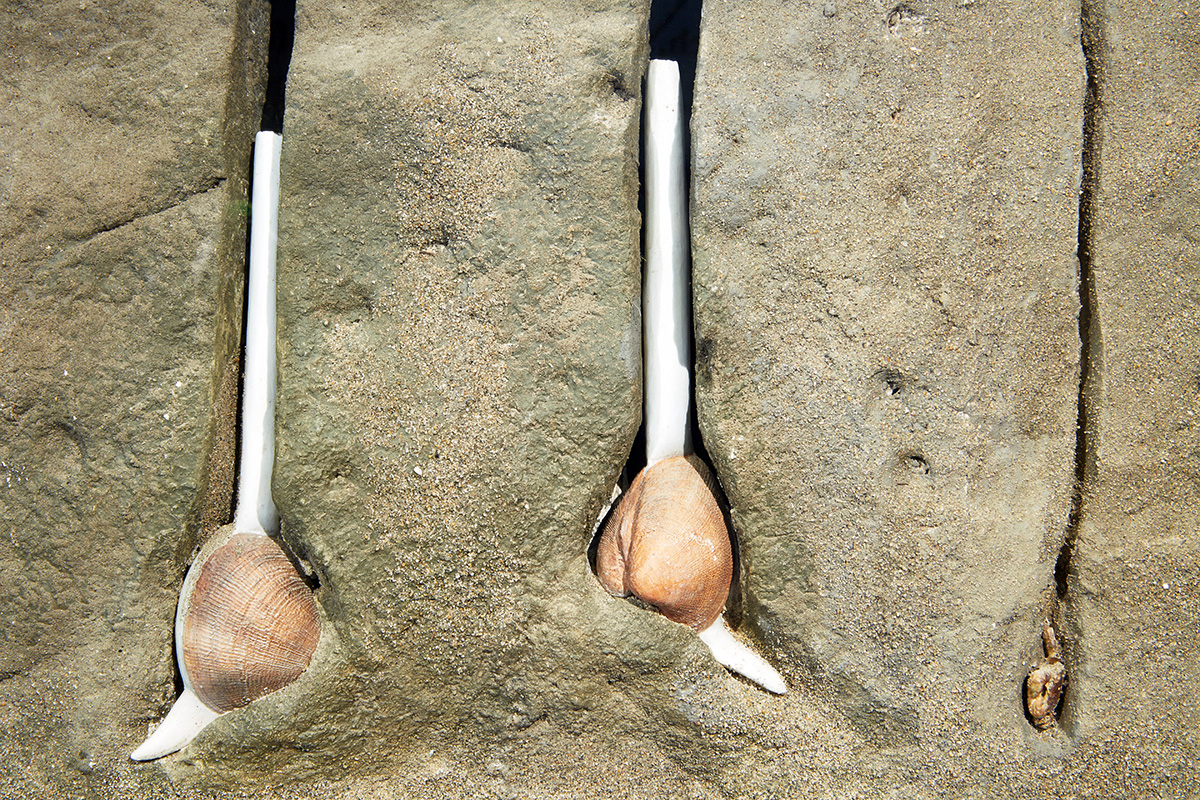 Clams and other burrowing animals find the perfect home in the mud.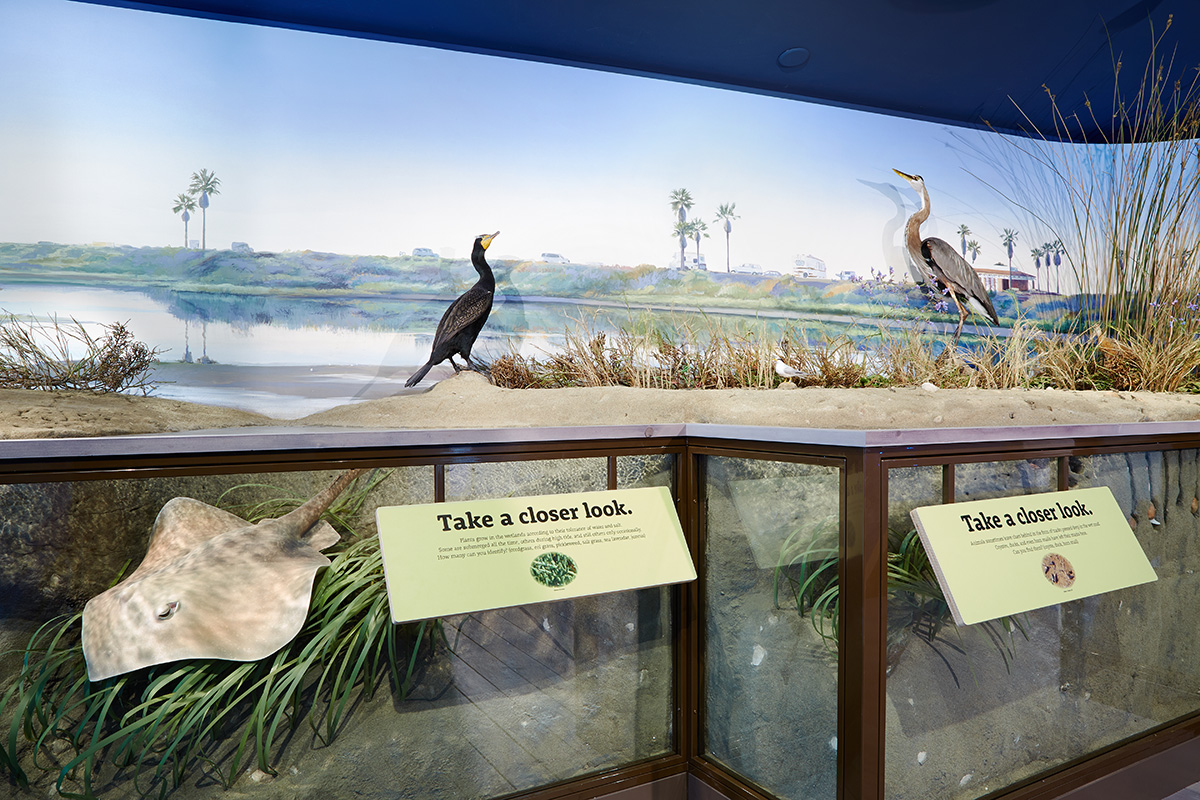 A ray glides just below the surface, while mussels cling to a submerged log.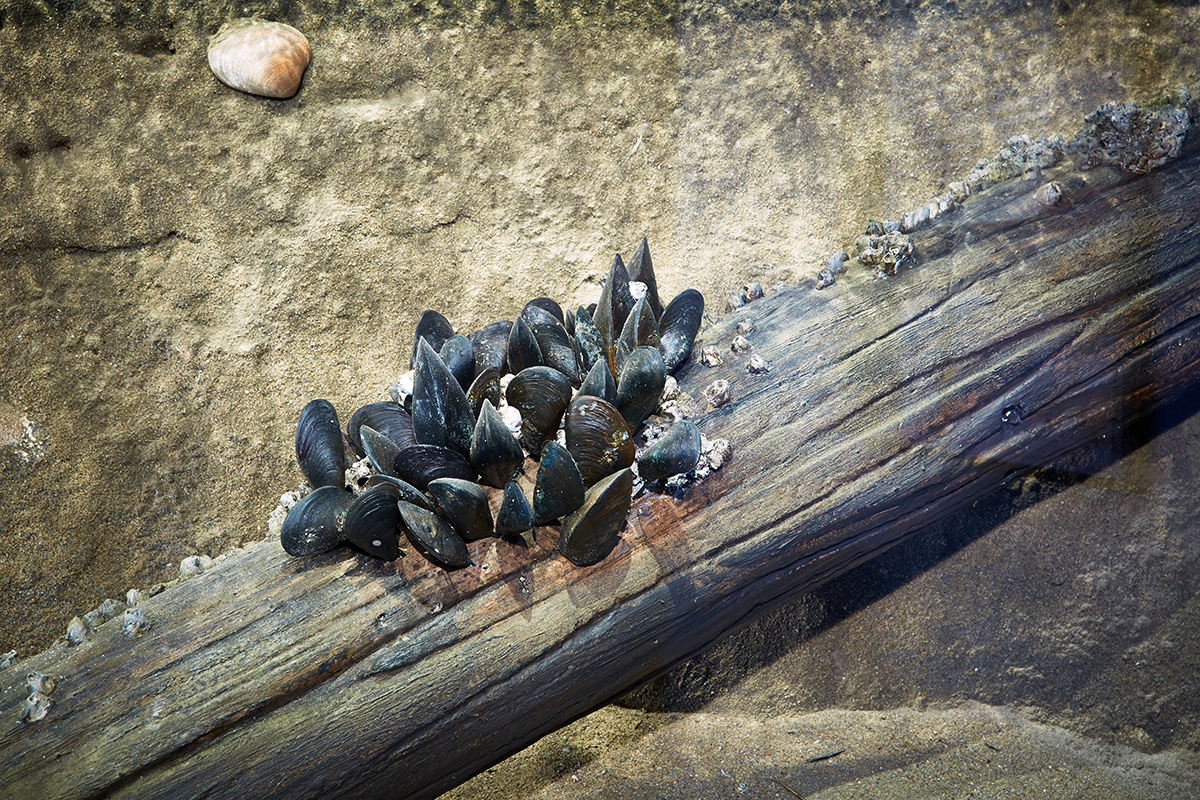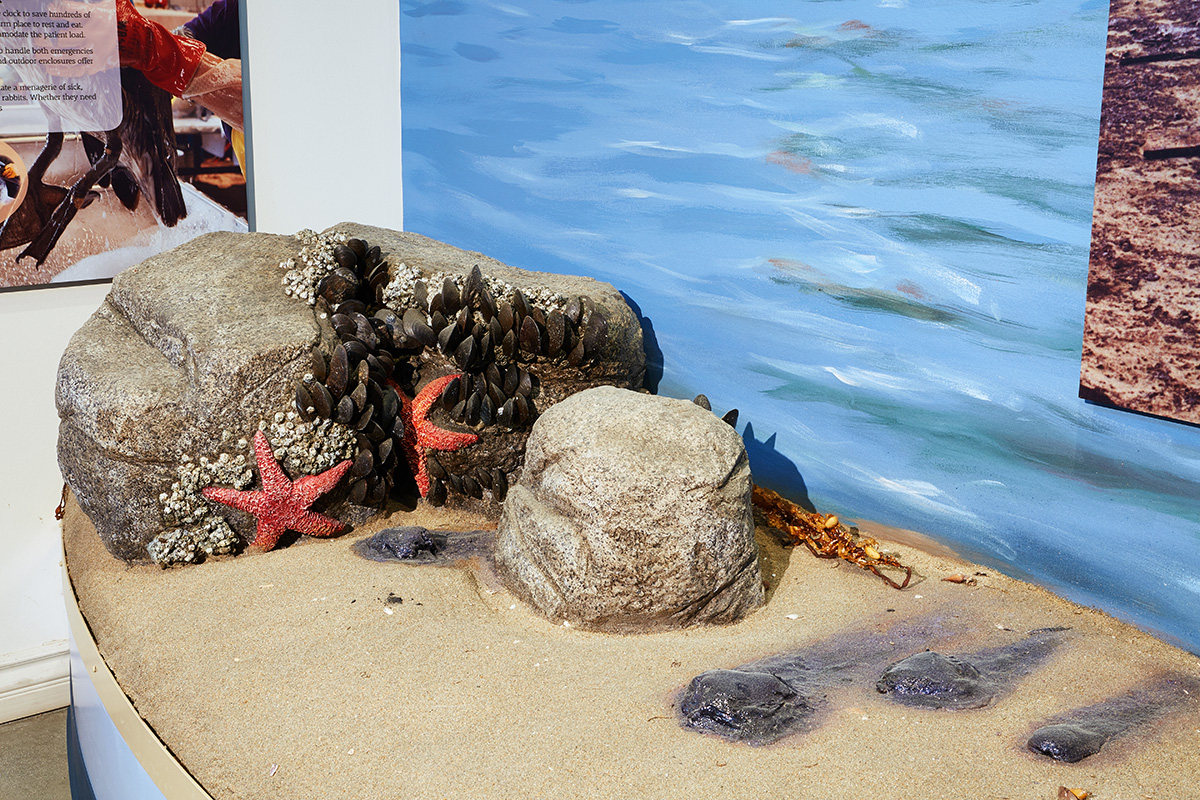 This display tells the story of the American Trader, an oil tanker that went aground in 1990 and dumped 416,000 gallons of oil into the bay adjacent to Huntington Beach. Thousands of birds and fish perished and the coast was fouled with washed up oil. This center was conceived to help provide a place for the care and treatment of wildlife affected by oil spills, and to educate the public about the dangers to the environment (and ourselves) posed by our dependency on fossil fuels.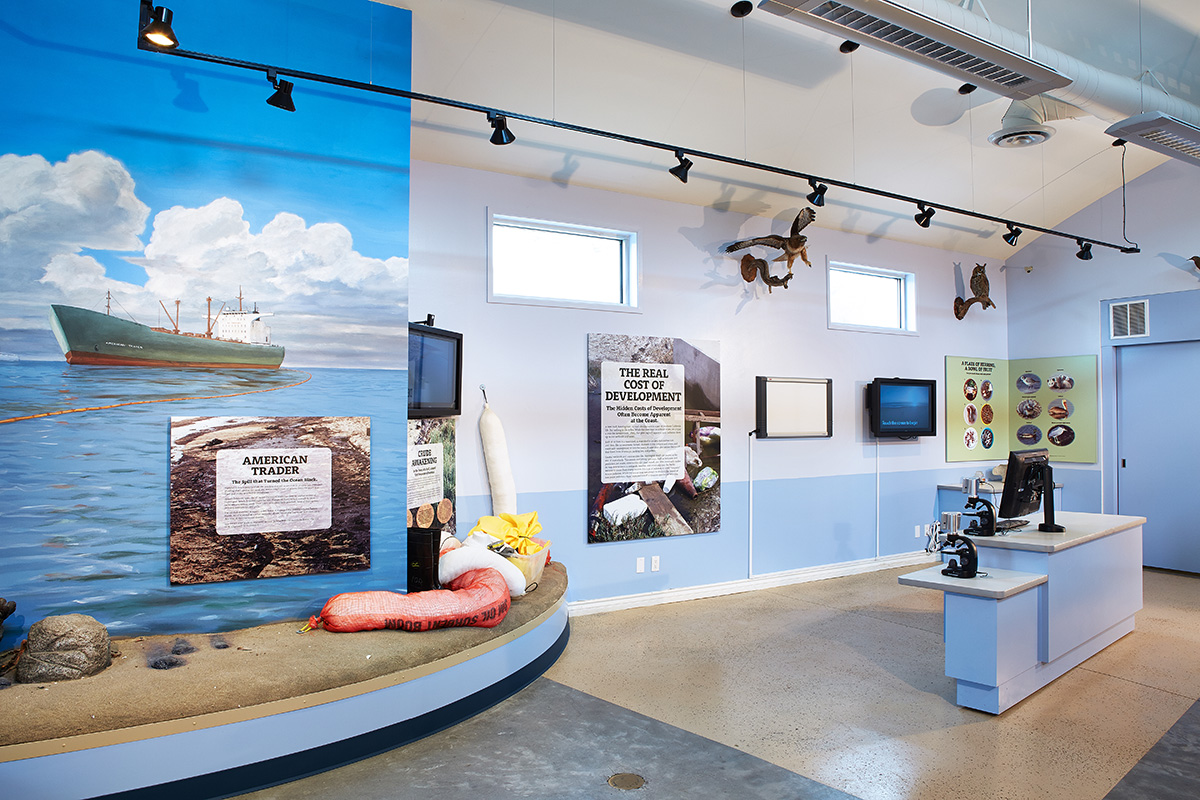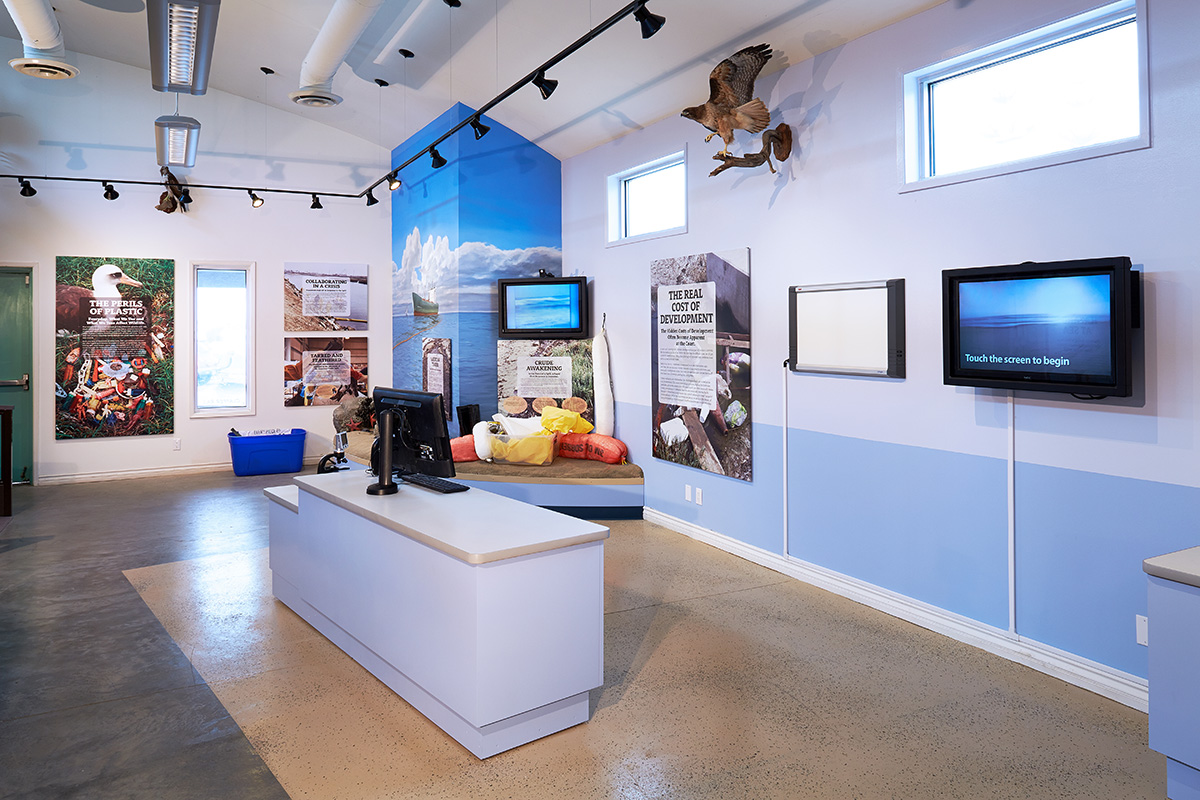 The Animal Medical Lab shows visitors how the Center cares for injured or oil fouled wildlife.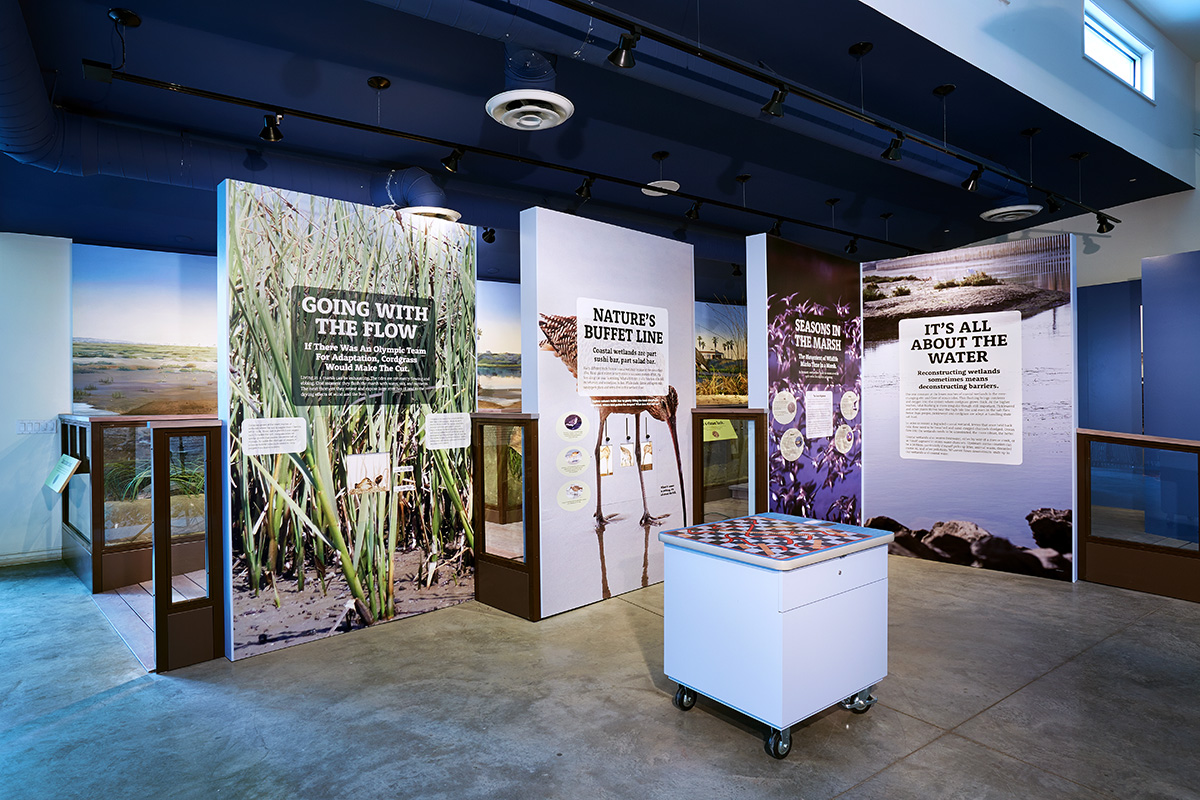 Large graphic panels feature interactive elements, and a table top game about wetland inhabitants engages visitors in hands on participatory learning.