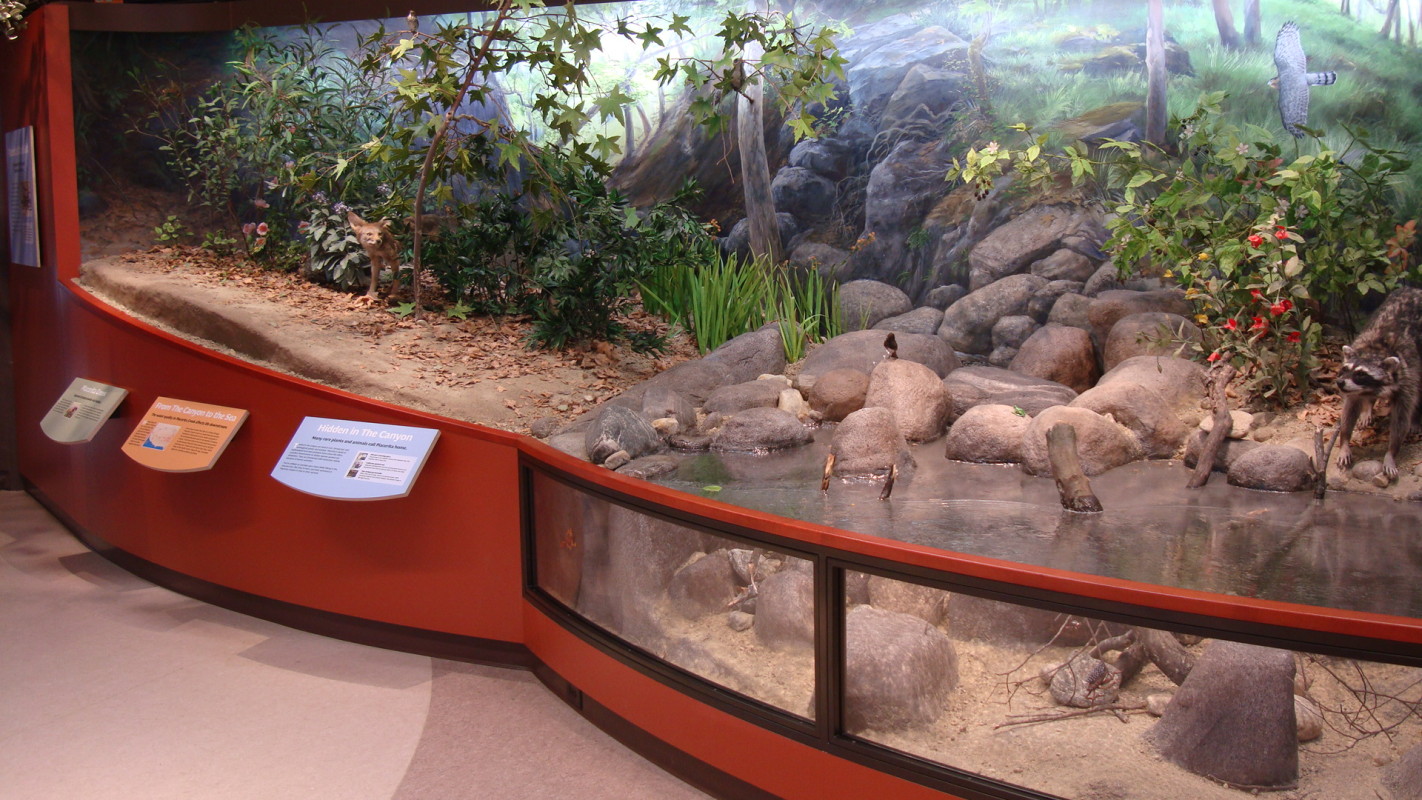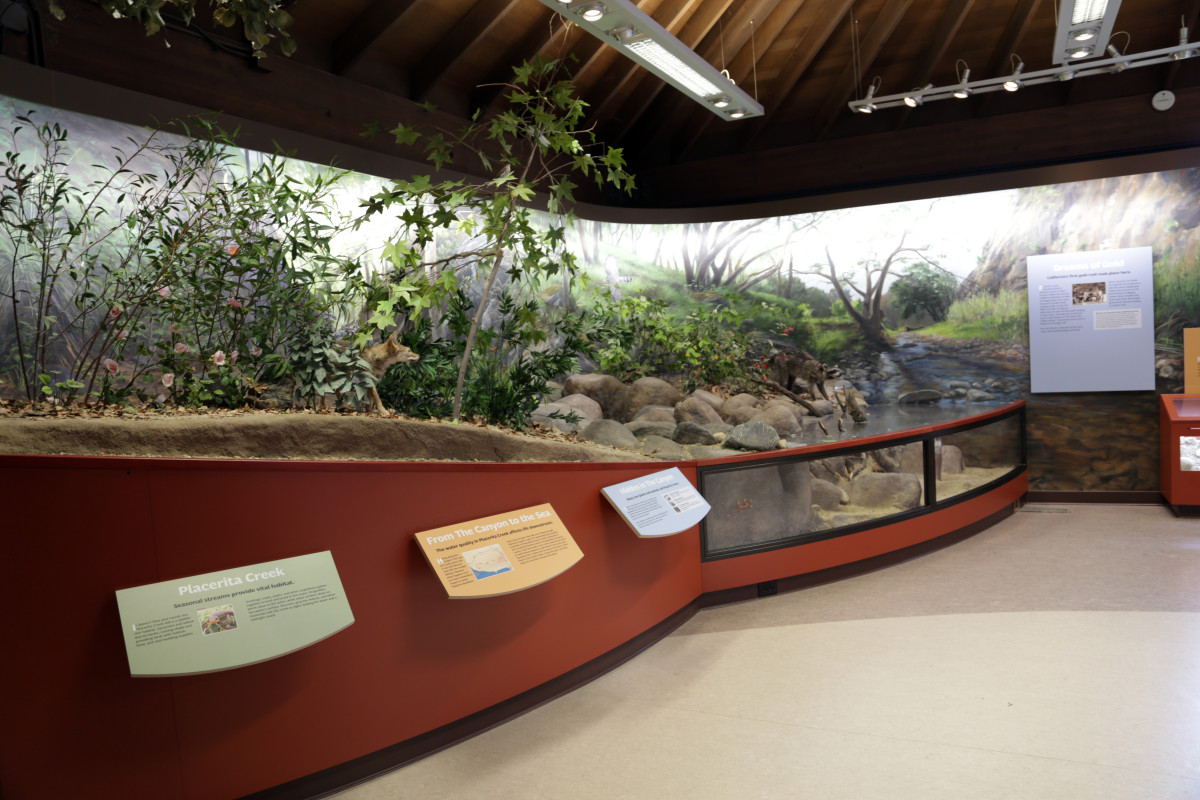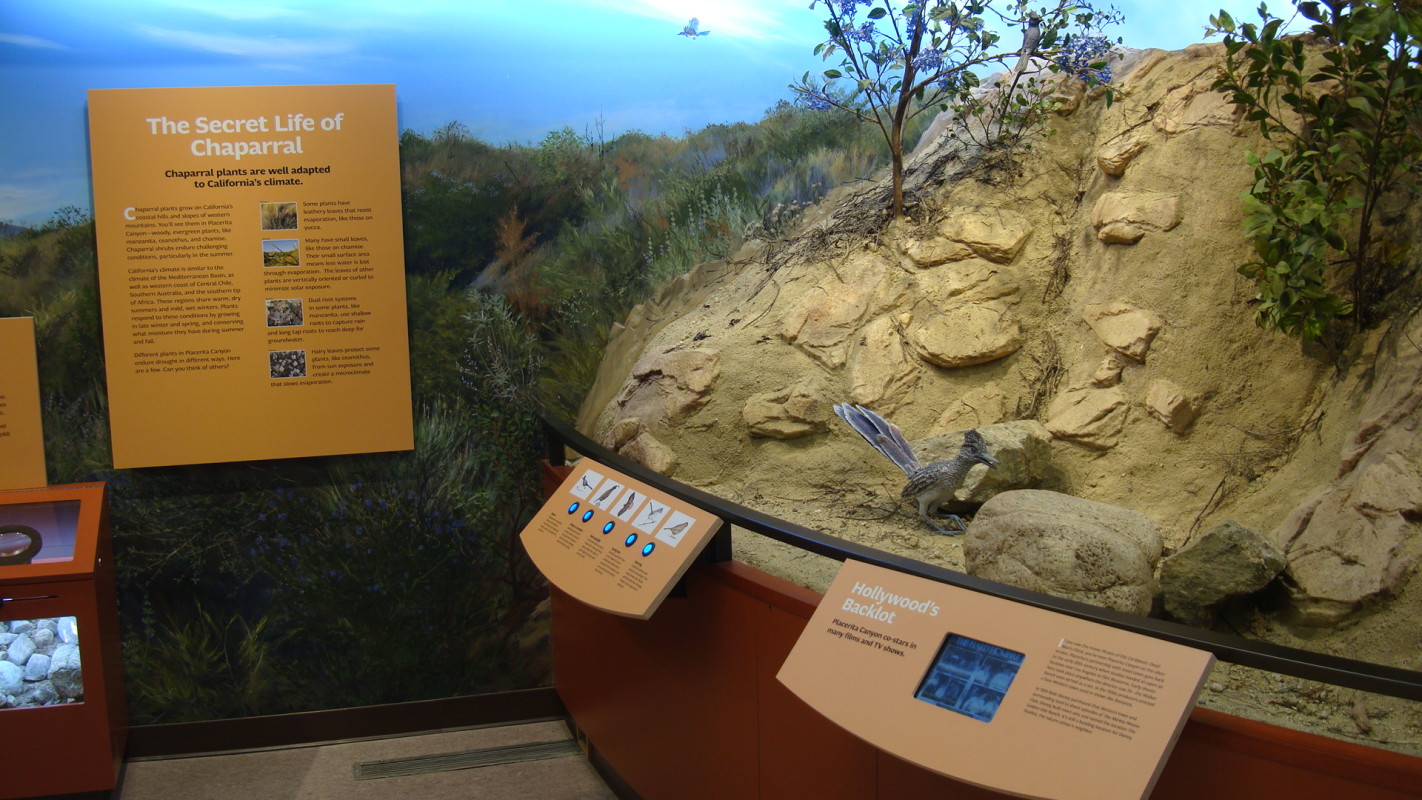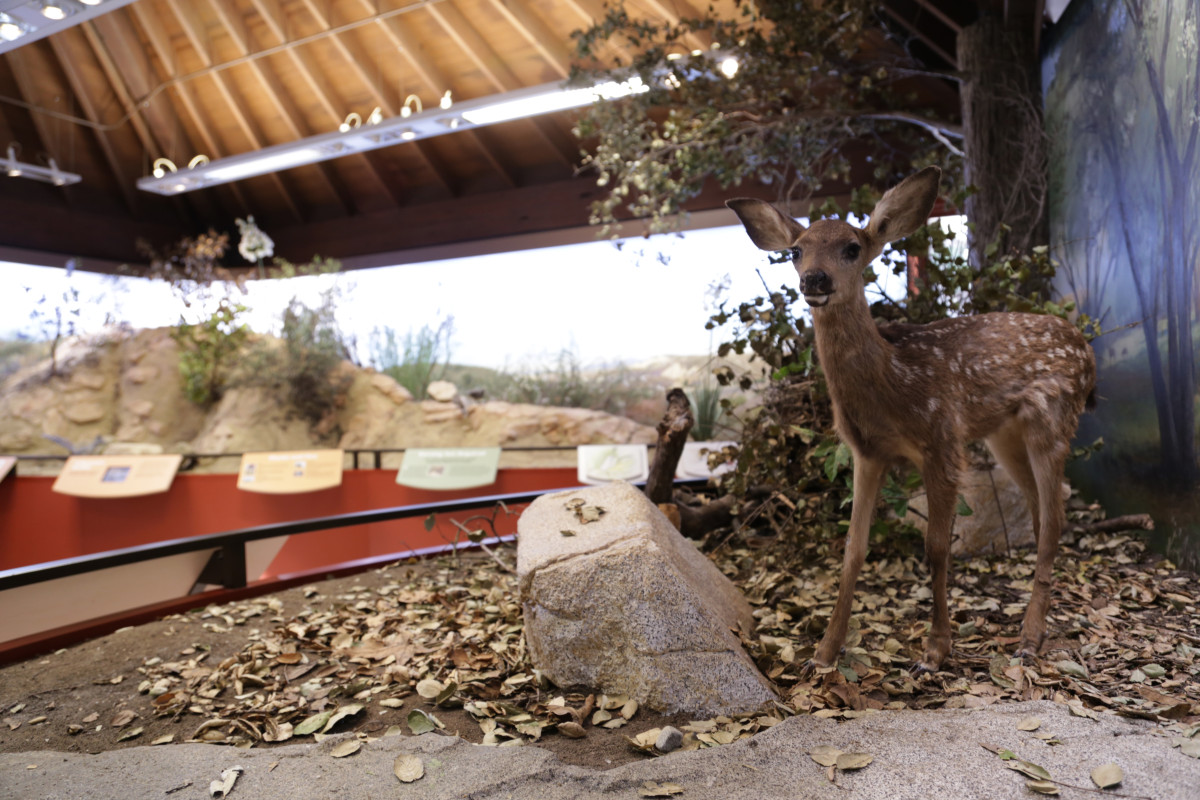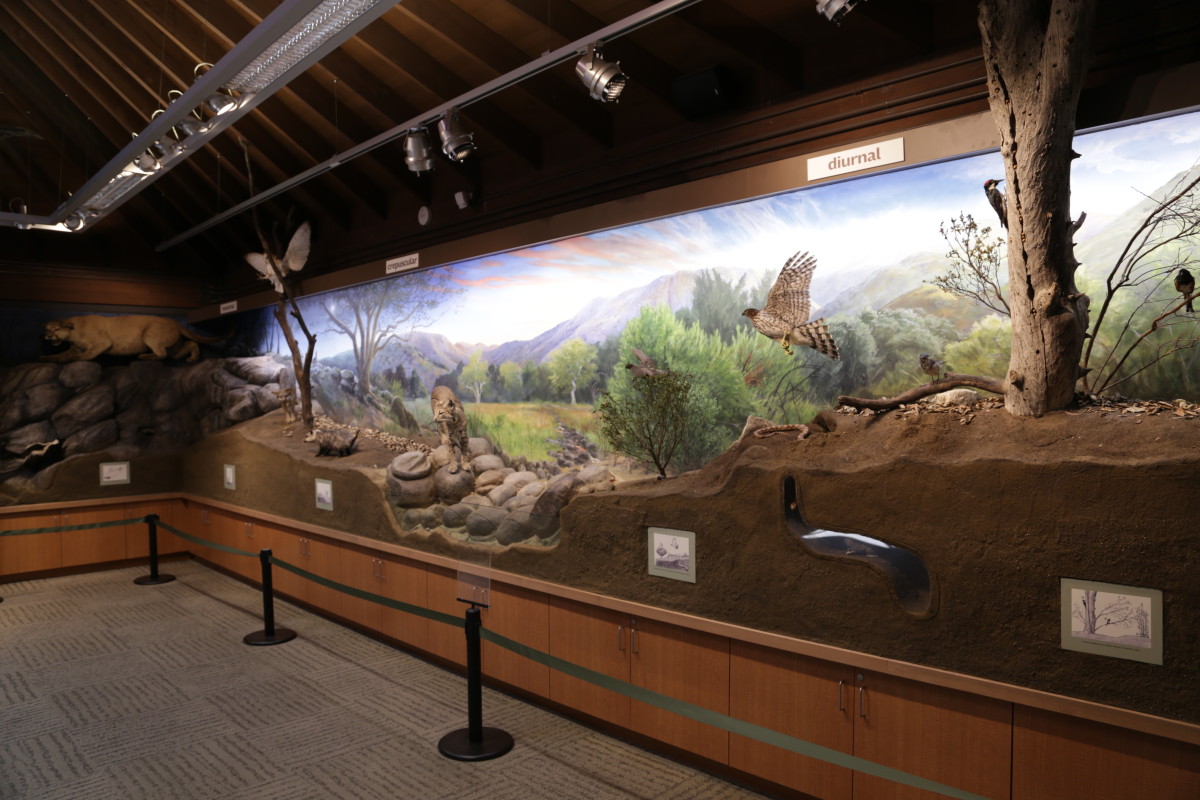 Placerita Canyon Visitor Center
Newhall, CA 2016
Located in Newhall CA, just north of Los Angeles, the Placerita Canyon Nature Center provides visitors with a preview of what's to be found just outside.The park encompasses oak woodlands, chaparral, and riparian plant communities on the north side of the San Gabriel Mountains southeast of the City of Santa Clarita. The exhibits focus on these three ecosystems and the plants and animals found in them.
Project Credits: Exhibit Design by James Freed Design, with Bo Hick. Interpretive planning and graphic design by The Acorn Group. Murals by Alison Pearson (Alumni Exhibits) Exhibit fabrication and installation by Group Delphi.
The welcome mural with sculpted live oak tree bookends.
The main exhibit gallery features the Oak Woodlands, Riparian and Chaparral dioramas.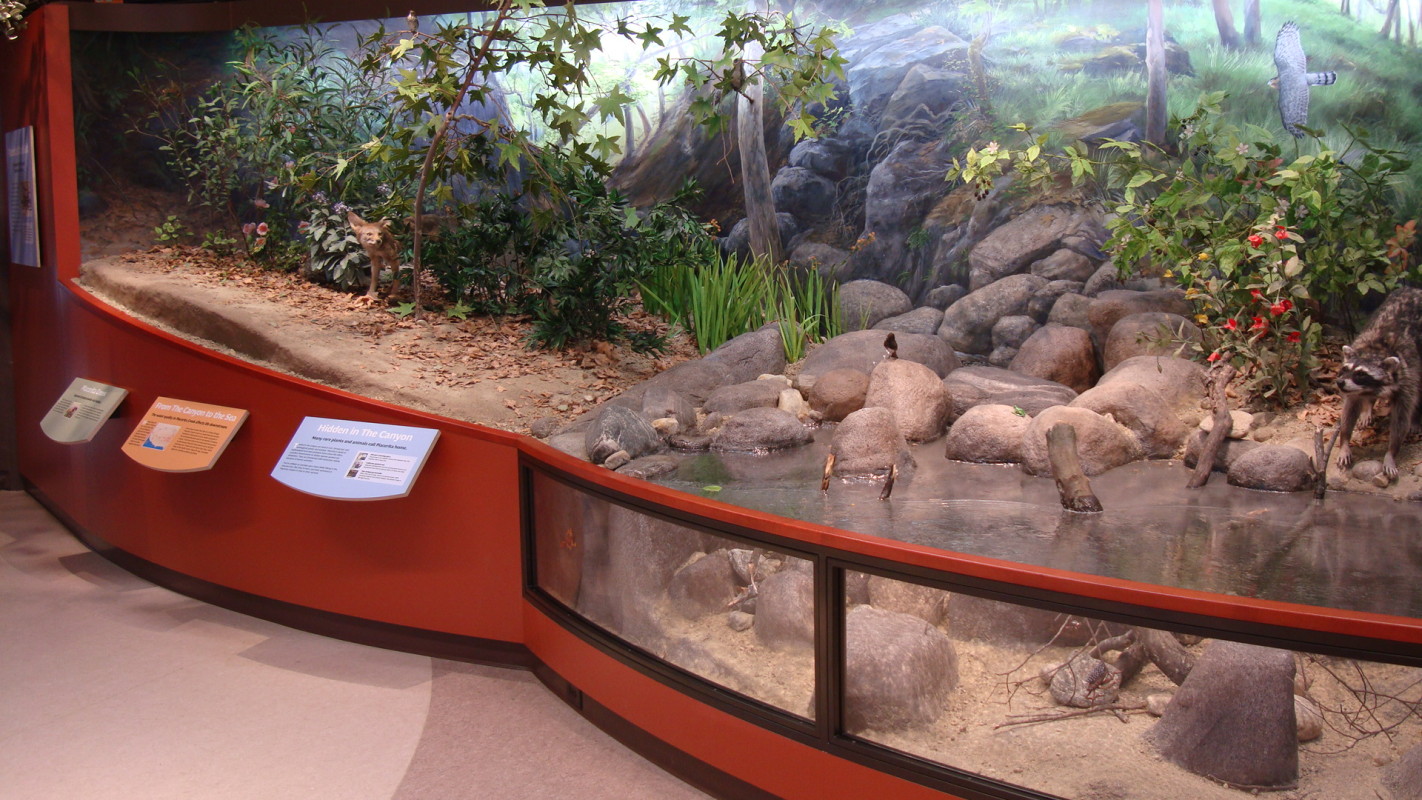 The Riparian diorama features a rock strewn stream that is visible both above and below the waterline.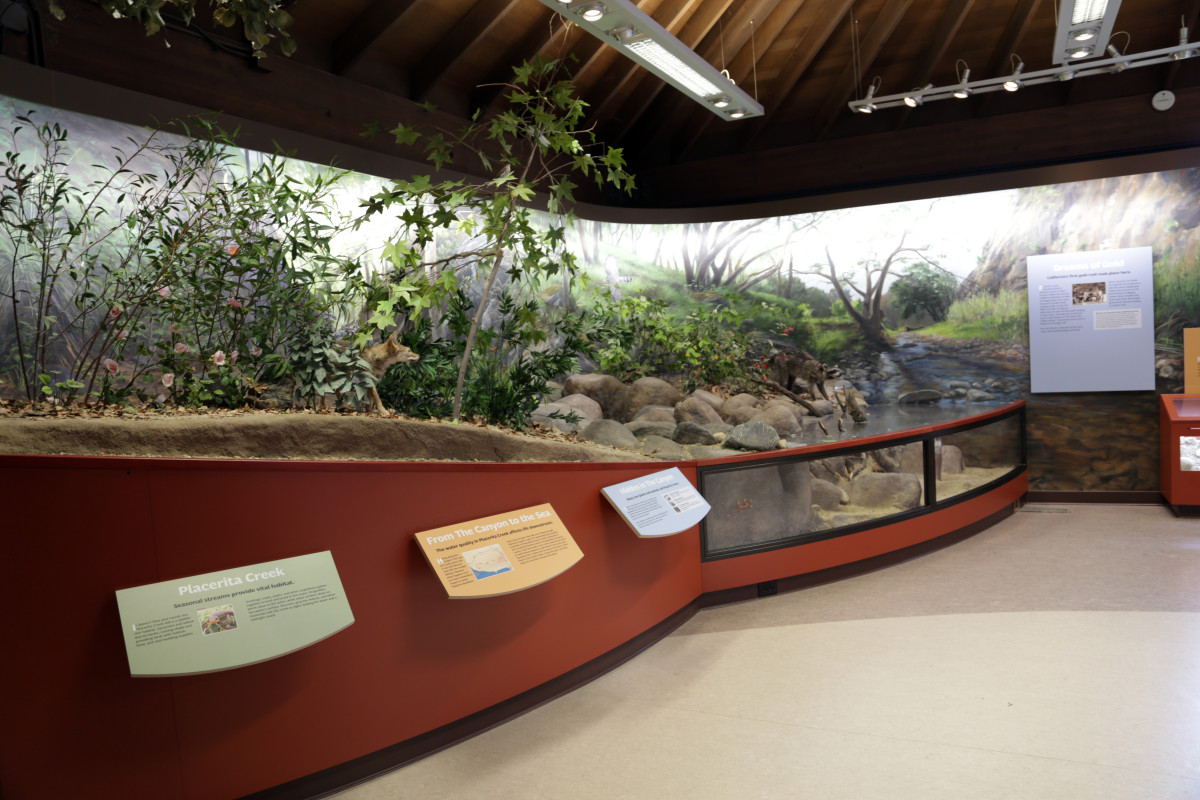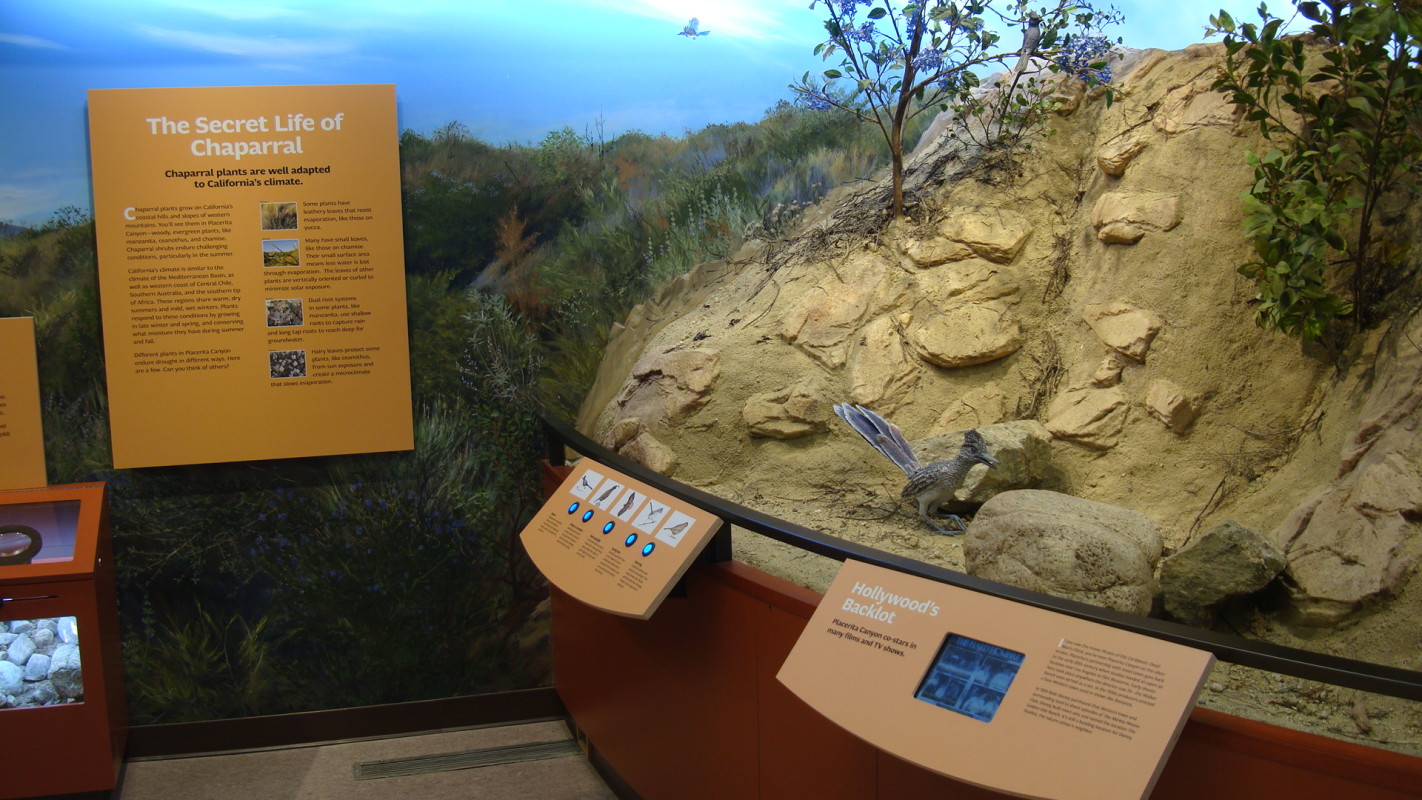 The Secret Life of the Chaparral shows off this unique habitat and features interactive exhibit elements like bird calls activated by push buttons, and flip up panels showing the relationships between the animals and plants in this arid ecosystem.
The Oak Woodlands diorama features a young fawn, and a cut away view of a dusky footed wood - rat nest.
This three dimensional touchable graphic panel tells the story of how the indigenous Tataviam people harvested and prepared acorns as a food staple.